Naturally inspired pods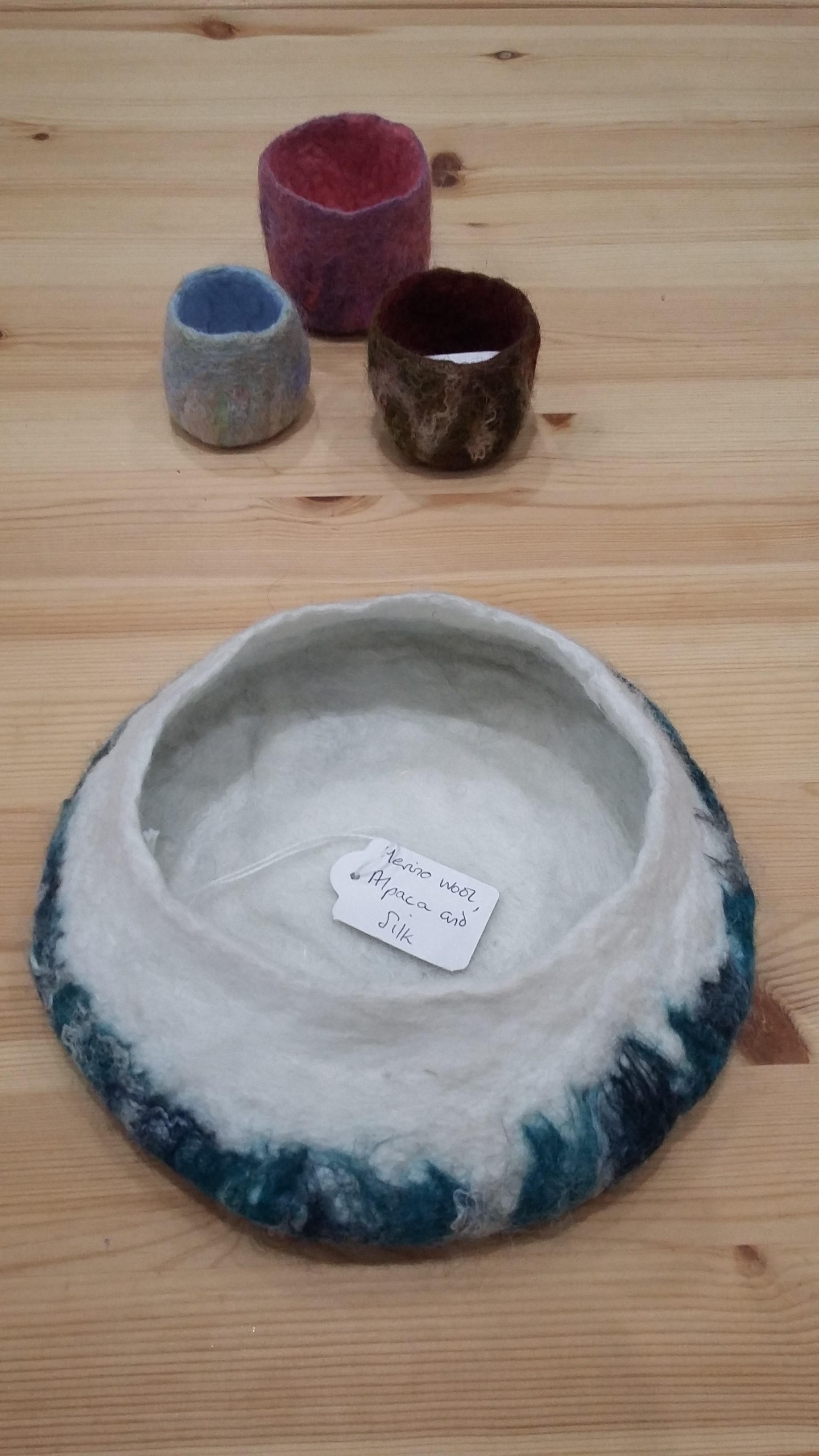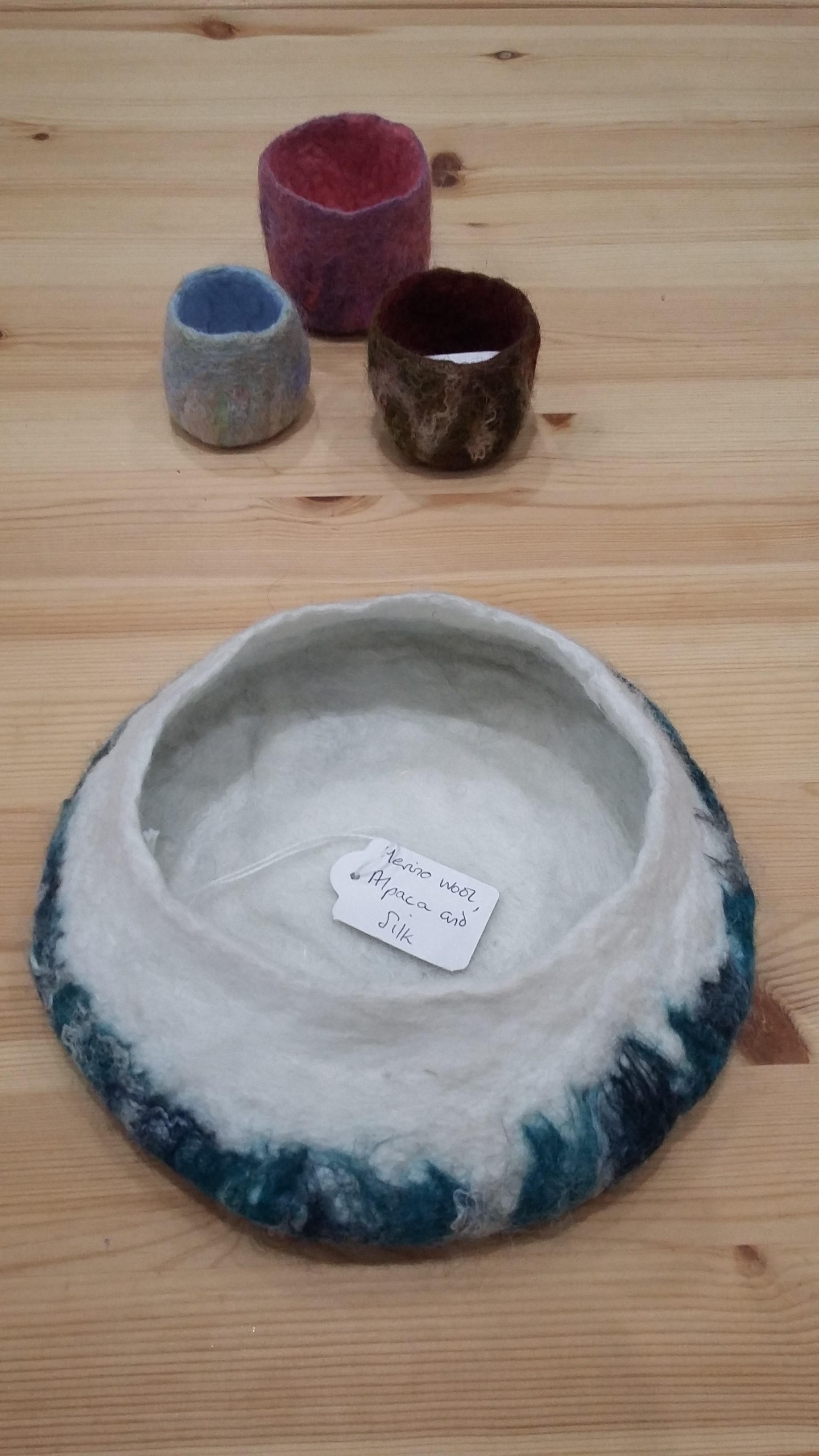 Naturally inspired pods
From £18.50
NATURALLY INSPIRED PODS
by June Parkinson
The colours, textures and forms of these handmade pods are all inspired by the natural world.
Using wet felting technique, each one-off piece is created using natural fibres, principally merino wool, silk and alpaca.
Being Devon-based offers wonderful opportunities to connect with local producers of wool products from their own animals and to be able to source hand dyed fibres made with natural plant dyes.
Other work in progress includes experimenting with incorporating plant based fibres such as Rose and Mint...... the possibilities are endless.
June welcomes commission work. Please enquire for details.
The pod priced here is the largest (scandi Ice) pod.
Other pods are priced below.
PODS PRICE LIST
Spring Snow £18.50 (soft light blue pod)
Sundowner £22.50 (pink pod)
Winter Sea £32.50 (soft grey)
Tresco Sea I £32.50 (small deep blue)
Tresco Sea II £32.50 (medium deep aqua)
Winter Walk £18.50 (brown and green tones)
Scandi Ice £45.00 (Largest pod in whites and blues)